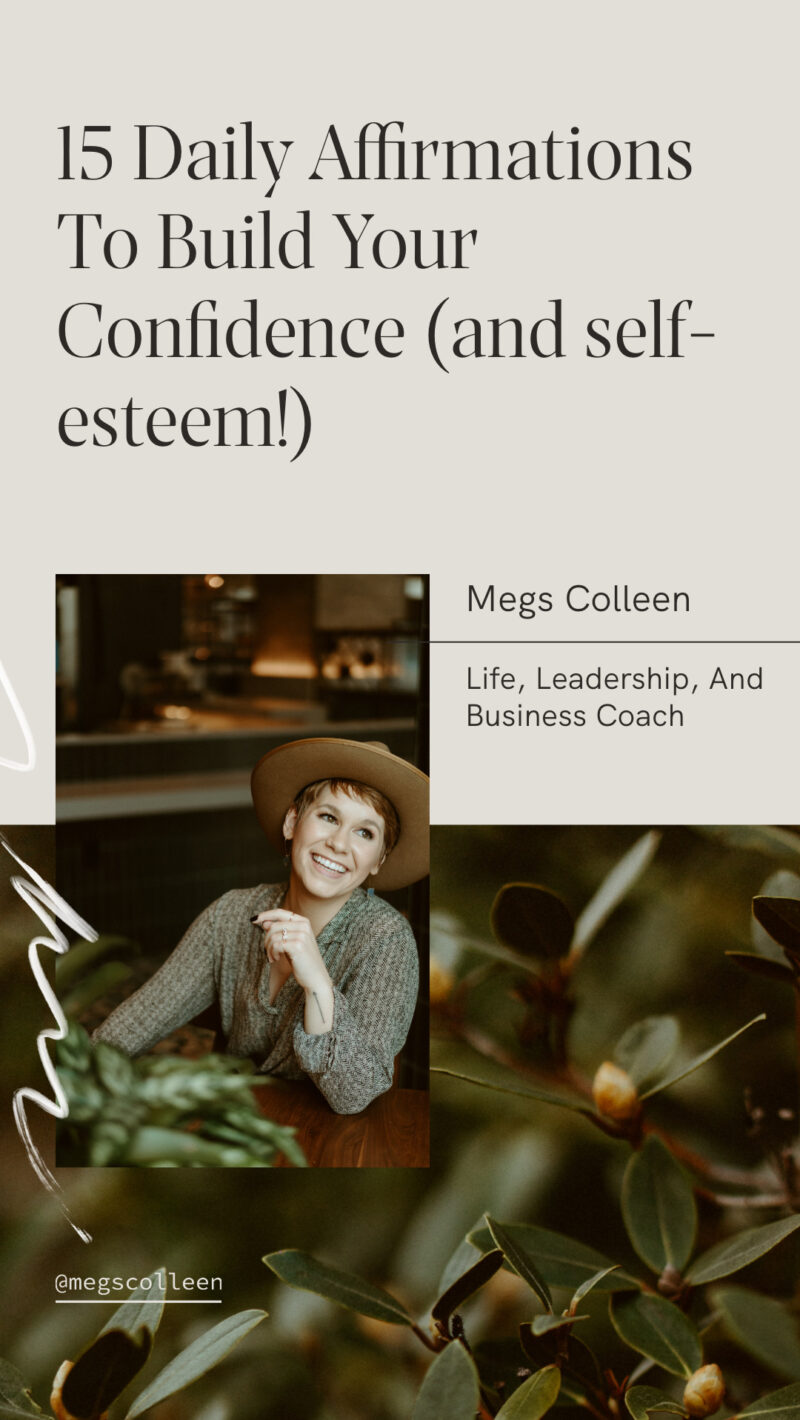 These days, it can feel almost impossible to figure out what to believe in, how to show up in an increasingly scary world, and how to care for ourselves amidst so much change. Here's an offering for you: What if we believed in ourselves, showed up in the world meeting our own needs, and rejected cultural norms that made us feel unlovable or not enough?
I think we'd find a whole lot of power and personal freedom.
Many people struggle with low confidence or self-esteem, often stemming from trauma, mental health conditions, or dominant cultural norms that send us toxic messages about ourselves. In fact, according to Psychology Today, 85% of the world's population struggles with low self-esteem.
Folks, that is a global crisis. We deserve freedom from the shame and judgement that keeps us from seeing our true value.
What is confidence?
Confidence is a belief in yourself and your skills, the deep knowing that you have the ability to meet life's challenges, the willingness to succeed, and the ability to walk through life securely in this knowledge. Self confidence is trust in oneself.
What is self-esteem?
Self-esteem is how you see yourself internally — how you talk to yourself through life's challenges. Self-esteem is the concept of holding yourself in the high regard you deserve, truly believing that the love you have for others is something to be shared with yourself. Self-esteem is the value or appraisal we assign ourselves.
Why affirmations (and do they actually work)?
One way to work on building self confidence and self-esteem is through working with affirmations. Although affirmations have been popularized in recent years, they really do have a positive impact on your brain and behavior.
Affirmations work because of a concept called neuroplasticity, which is your brain's ability to change and adapt to different circumstances in your life. However, our brains sometimes get mixed messages and have trouble distinguishing between reality and imagination — but we can use this to our advantage!
Creating positive mental images (visualizations of yourself on a beach or absolutely crushing an audition) activates many of the same brain areas that actually experiencing these situations would, according to Healthline.
Similarly, regularly repeating affirmations can use that neuroplasticity to carve patterns in your brain to accept these ideas as facts.
So, yes, affirmations can and do work!
Here are a few to help you build upon your self-esteem and confidence:
My Favorite Affirmations For Boosting Self-Esteem
I am at peace with myself and allow myself to experience and enjoy my life as it is.
I am capable of expressing myself authentically and fully.
I do not need validation from others to know how loved I am.
Every day, I love myself more. Love is a renewable resource, and it grows in abundance.
I accept compliments with ease and pleasure.
I know myself and am happy to care for myself every day, even when that looks different from others.
I am allowed to take up space, and I will do so gladly.
I am important, and so is my peace. I will nurture it fiercly.
Nobody has the right to make me feel less worthy of love and respect.
I can overcome every failure, setback, and challenge, because they are a part of my story, and I already have everything I need to thrive.
I trust myself and believe in my decisions.
It is okay to leave my comfort zone. I will keep me safe.
It is fully acceptable for me to be the only person I please.
I don't have anything to prove to anyone. I don't have to apologize for my emotions or my needs.
I celebrate and delight in every part of who I am.
How to Practice Affirmations
Choose an affirmation to repeat for 3 to 5 minutes at least twice a day, like when waking up, brushing your teeth, driving, or getting into bed. Add mindfulness into regular tasks in your daily life.
Repeat each affirmation mindfully. Repeat them about 10 times, and listen to yourself saying them out loud. As you say these words, believe them to be true.
Make your routine consistent. Be patient. Stick with it.
Try the ThinkUp app to help you practice! This app allows you to record yourself saying your affirmations, choose a background track, and listen while you're sleeping, walking, or even working. Take that, true crime podcasts!
At the end of the day, affirmations are just like any other self-care practice; they work when you're willing to integrate them into your life thoughtfully and commit to them. However, they are only one part of your journey. Remember to ask for help if you need it, bolster yourself holistically with the support of loved ones and professionals, eating and drinking enough every day, getting outside, and doing things you love.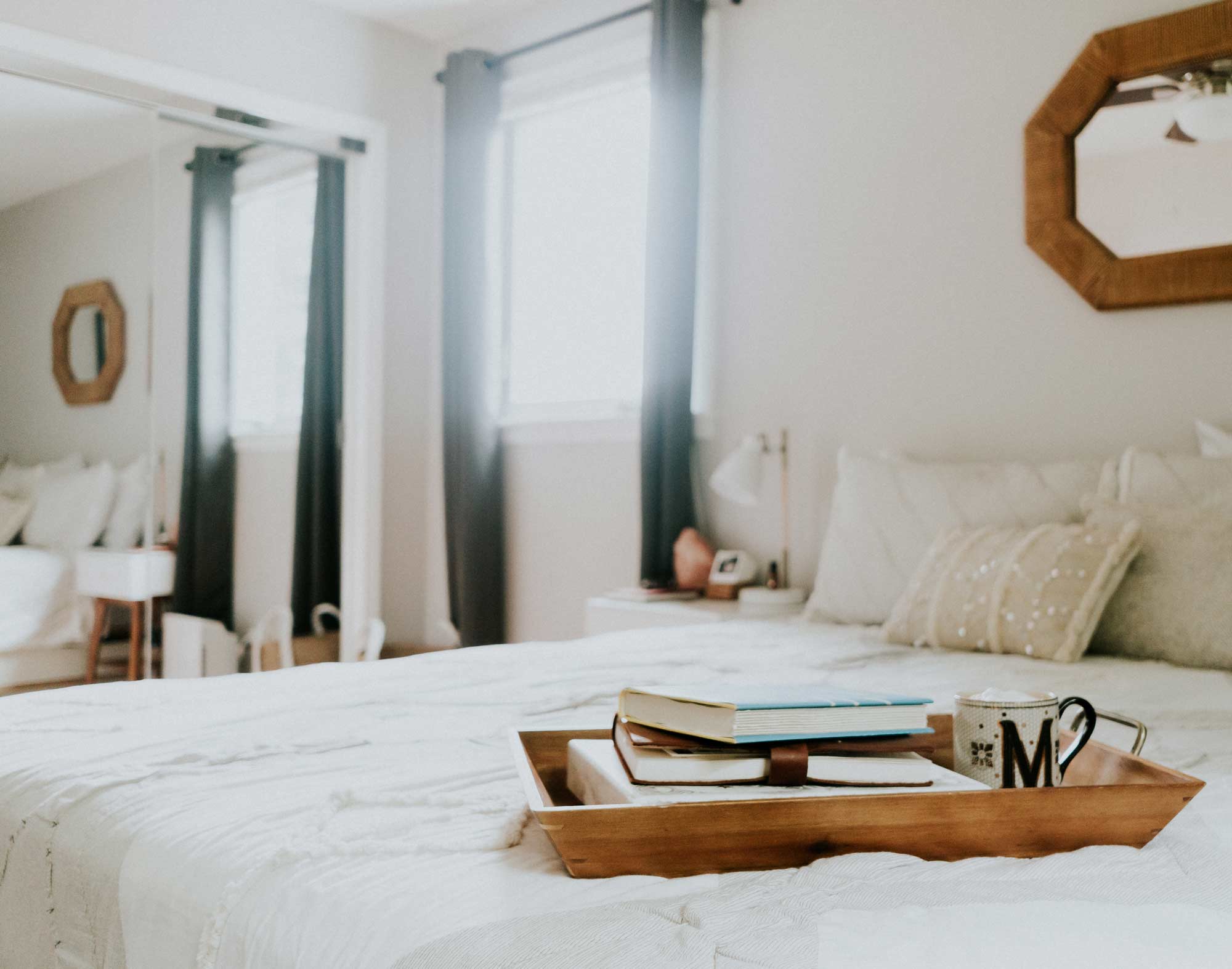 Subscribe To Our Newsletter
Join our mailing list to receive the latest news and updates from our team.