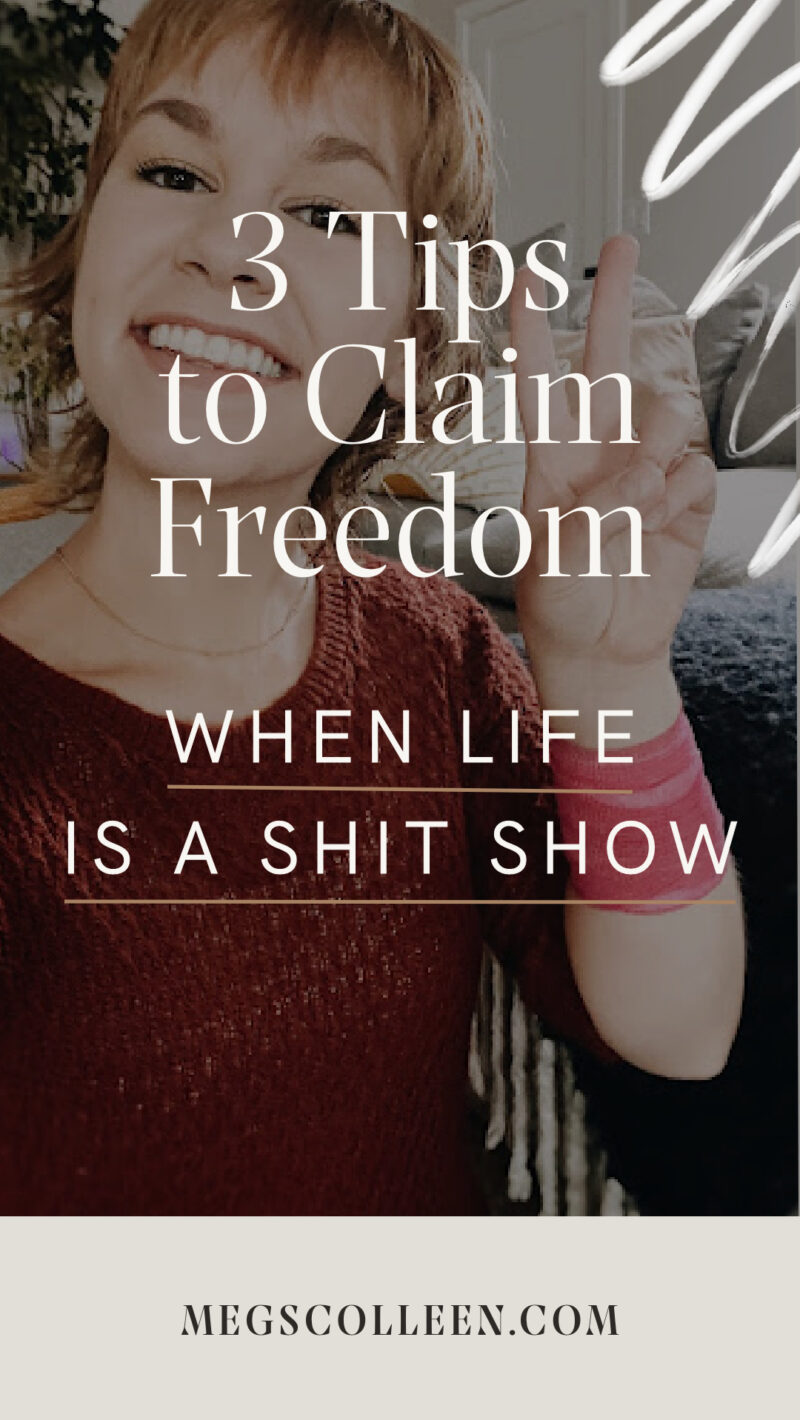 Hello love,
Have you ever had a week… a month…or a year that just felt stacked against you?
Like everything that could possibly go wrong, has gone wrong?
Same. ✋
Last week, which happens to be the last week of the school quarter (i.e. papers are DUE), I got sick, received some brutal feedback on a paper (meaning lots of revisions), multiple things in business and personal life were late (due to unforeseen circumstances), and I got poison ivy.
While so much more could have gone wrong, the version of me that sat on my living room floor stuffed up, rebandaging my poison ivy rash, and listening to textbooks trying to recall what the hell the transcendent function is… that version of me felt like this week was a shit show.
And it was a portal into self-reparenting and claiming my freedom in the present.
Bear with me because I'm not talking about cheesy positivity bullshit or bypassing the pain and yuck of it all.
I'm talking about BEING WITH the raw shittyness of it all, claiming my freedom of choice, and tending to myself as I would have liked to be tended to as a child.
I'm talking about owning my sovereignty and responding to ALL THE THINGS from a place of honor, respect, and inner stability.
How did I go about doing this? What does this ACTUALLY look like?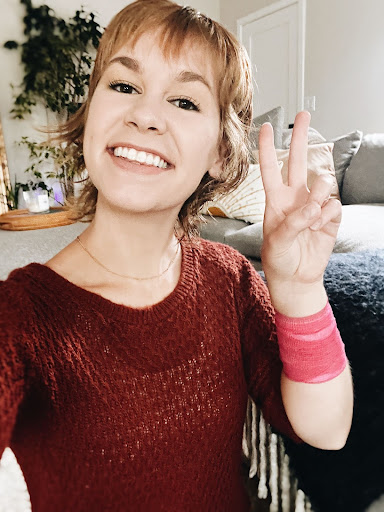 3 Tips to Claim Freedom When You Have Poison Ivy (or when life just feels like a shit show)
Meditate
In various seasons of my life, I have practiced meditation regularly, but for some reason, it always falls to the wayside when I need it most (do you feel me??). This past week really hit me upside the head with how often I was told to get back into it: My class textbook The Mindful Therapist told me to meditate. The Tig and Cheryl podcast told me to meditate (like what!?). Even a podcast that requested me as a guest told me to meditate. Ok Universe, I get it! 😉

All this to say, I started meditating again this week, with my goal of 2x per day, though I'm starting with every morning at 7:15 am. The clarity and calm this practice brings already impacted how I responded to the week, and I can't recommend it enough.

With that said, I get it, meditating is hard for many folks! That's ok!

Here are a few resources that may help you wherever you're at on your meditation journey:
– Here is a professor of mine leading a free meditation you can do with your eyes open.
– This free app includes a step-by-step class to learn how to meditate.
– Here is my free ecotherapy meditation that leads you through inner resourcing and self-reparenting.

Be With Your Feelings, Cry It Out!
Don't miss this step! Claiming freedom is NOT about bypassing your present experience. Instead, it's about being with your present experience fully.

To share an excerpt from my upcoming book, Live Your Freedom Now (out April 29th! Mark your calendar!), "this concept of living your freedom now is not a scapegoat to bypass your experience nor force positivity. Toxic positivity is such a force in so many spiritual, wellness, and often white, spaces. It looks like #goodvibesonly, sounds like positive affirmations without the acknowledgment of trauma, feels like making yourself get over something difficult before you've had a chance to grieve . . . but this is not the path to true freedom . . . Time and time again, we see the root of freedom is found in love and acceptance, of self, and of others. Not conditional, round peg in a square hole type of love. No—whole-self-liberation kind of love. Where all parts of us are welcome to the table, where we are celebrated because of our deviance, where we are honored because we are. Period . . . As you live your freedom, invite it all in: the good, the bad, and the ugly. Don't ignore what feels shameful or painful. Instead, take those moments as an invitation to look closer. In the words of James Olivia Chu Hillman, "More you is better." More you is better—even when it's messy."

Make A Ritual Of Self-Tending
This is the freedom-claiming work, the self-reparenting work! For me, this looked like doing my research on how to take care of poison ivy, then sitting down with myself 2x per day to take care of my wound. In this act I sought to take care of myself the way I wish I had been taken care of as a child. I pictured little me feeling utterly confused when I had an infection on my foot and this older, adult, sovereign version of me taking care of her. I made this self-tending, both for my poison ivy and for my cold, a ritual. A sacred experience between me, and little me. This version of me has so much more capacity to self-tend and claim freedom, so that is what I did. I claimed my freedom in the present.
I hope these tips and musings supported your freedom journey, and I'm sending you so much love!

Freedom is yours,
Megan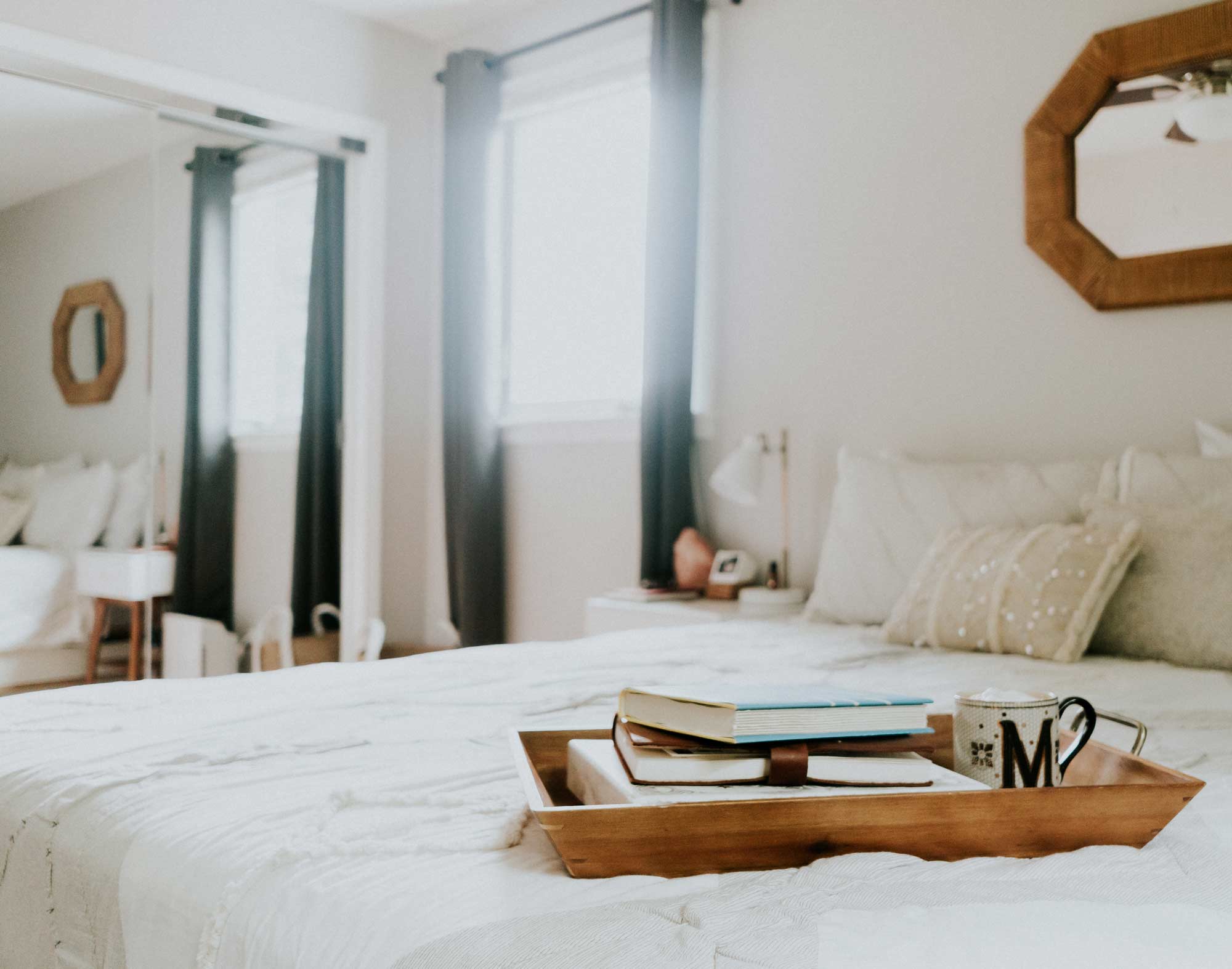 Subscribe To Our Newsletter
Join our mailing list to receive the latest news and updates from our team.