it's time to live your freedom now.
A 5 Week Program to help you evaluate the harmful narratives in your life, reclaim your wholeness, and live your freedom, now.
Are you craving freedom? Craving to be fierce, full of passion and to co-create an empowered and regenerative world?
👉 But, despite this deep inner craving, do you find yourself living within the molds?
👉 Following the "shoulds," the "musts," and the "have-tos?"
👉 And even trying to live within the singular vision of success, belonging and thriving that you're sold every single day online?
–
Do you find yourself in an inner battle, trying to convince yourself it's fine, that you're fine, and somehow we'll all be fine…But deep down, you know it is not fine. 
In fact, the level of "not-fine-ness" is increasingly evident.
It is evident when you look at your declining physical health. Your chronic fight-or-flight nervous system responses. Your depleted mindset. And, it is evident at an even grander scale when you look at the collective declining wellbeing of your community, your city, and the planet.
No, it has not been, nor will it ever be, "fine" to continue
handing over your humanity

and, with it, your right to thrive, to belong, to be deeply known, and ultimately

to live free.

You come by these patterns, honestly.
Dominant Dogma paved the way.
Dominant Dogma is a term I coined to encompass all the cultural narratives and beliefs which externally, and subsequently internally as adaptive strategies, tell you who you're supposed to be, how to do it, and what you need to buy to live that out. The thing is, most of the stories, plans, and beliefs are not inherently right or wrong, good or bad. 
👉 It is how dominant culture misuses them that they become toxic tools of manipulation.
👉 It is how we are required to fit into Dominant Dogma to be accepted and safe.
👉 It is how patriarchy, supremacy culture, and those at the top of the capitalist food chain benefit from your playing small and feeling broken.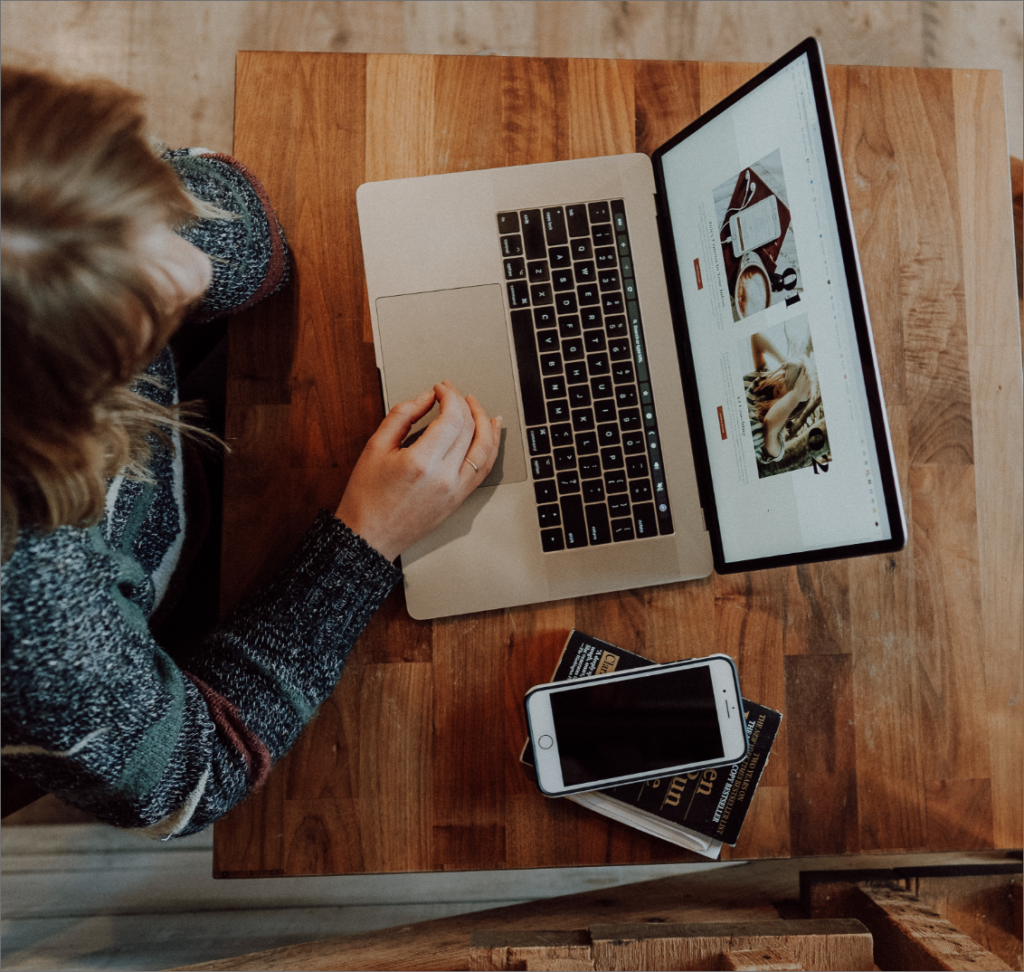 Dominant Dogma
sounds like:
The narratives and beliefs (internal or external), that ask you to leave yourself, distrust your intuition, and fit the mold of dominant culture.
Narratives and beliefs saying:
💁 You should be "nice."
✨ Just stay positive!
🧑‍💻 Keep hustling!
📚 You don't know enough.
😔 This is my only option.
🚫 People like me can't do things like that.
🙍 I'm not enough.
👩‍🎤 I'm too much.
🥉 Try harder.
🆗 Just say yes!
🎯 Stop thinking, start doing.
But you can evaluate the Dominant Dogma you have been living from and
realign with your inner wildness.
The truth is: You ARE a rebel. You ARE a leader, a creative, a healer, and an entrepreneur. That is exactly why you DON'T fit the molds and structures asked of you. You are a wildly unique human never meant to fit into a box and it's time to Live Your Freedom Now.
A 5 Week Program to help you evaluate the harmful narratives in your life, reclaim your wholeness, and live your freedom, now.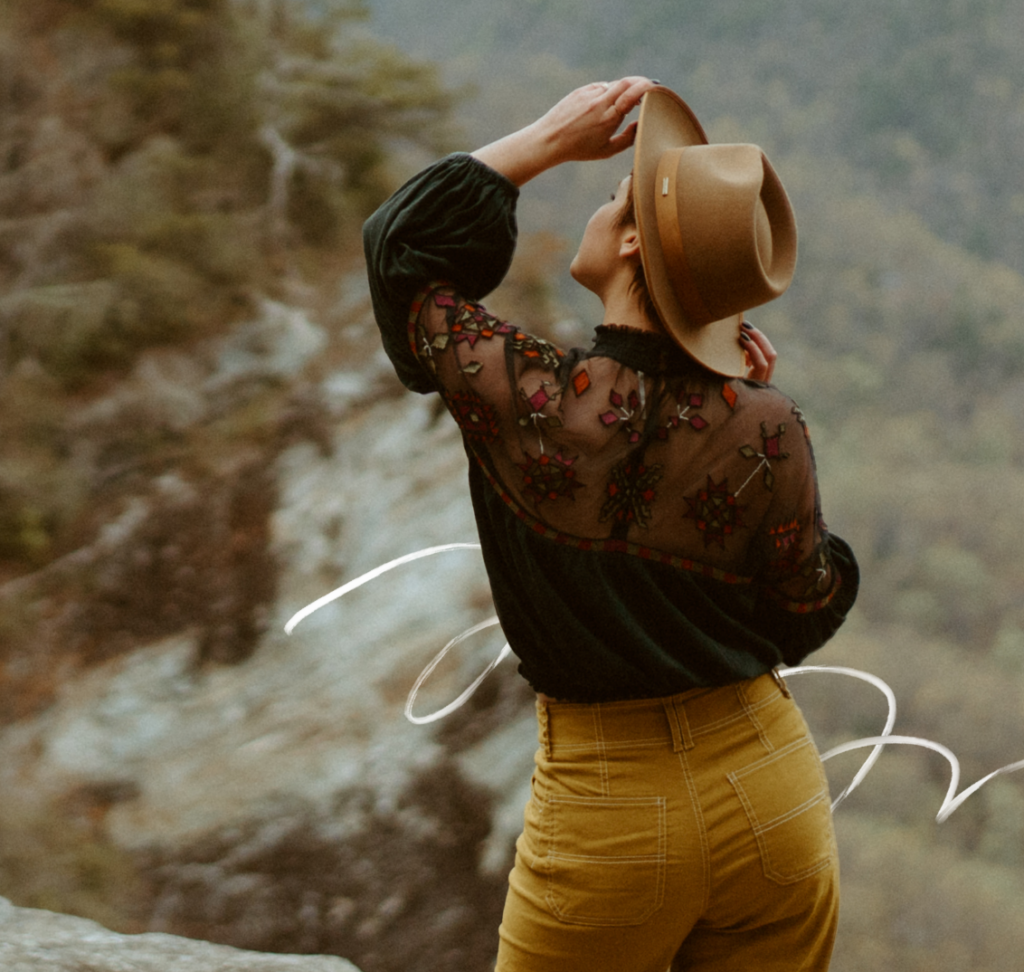 Our Pathway:

The 5 Practices Of Freedom
Our journey is rooted in my healing and awareness pathway titled, "The 5 Practices Of Freedom." This pathway has been carefully researched and crafted with each week utilizing supportive Grounding Techniques, Empowering Coaching Philosophy, and Radical EcoPsychology insights among other things. 
Over the past four+ years I have been navigating my own Freedom Journey, studying the experience of those who have come before me, and mapping the journeys of my coaching clients. Over time, these studies came to form The 5 Practices Of Freedom. These practices make up a cyclical pathway where you first question the narratives you've been told from society and history. Then you re-develop your connection and belief in self. And finally, you establish new integral beliefs and narratives which support yourself, others, and the planet.
You can consciously filter the narratives you've been sold, reclaim your humanity, and Live Your Freedom Now.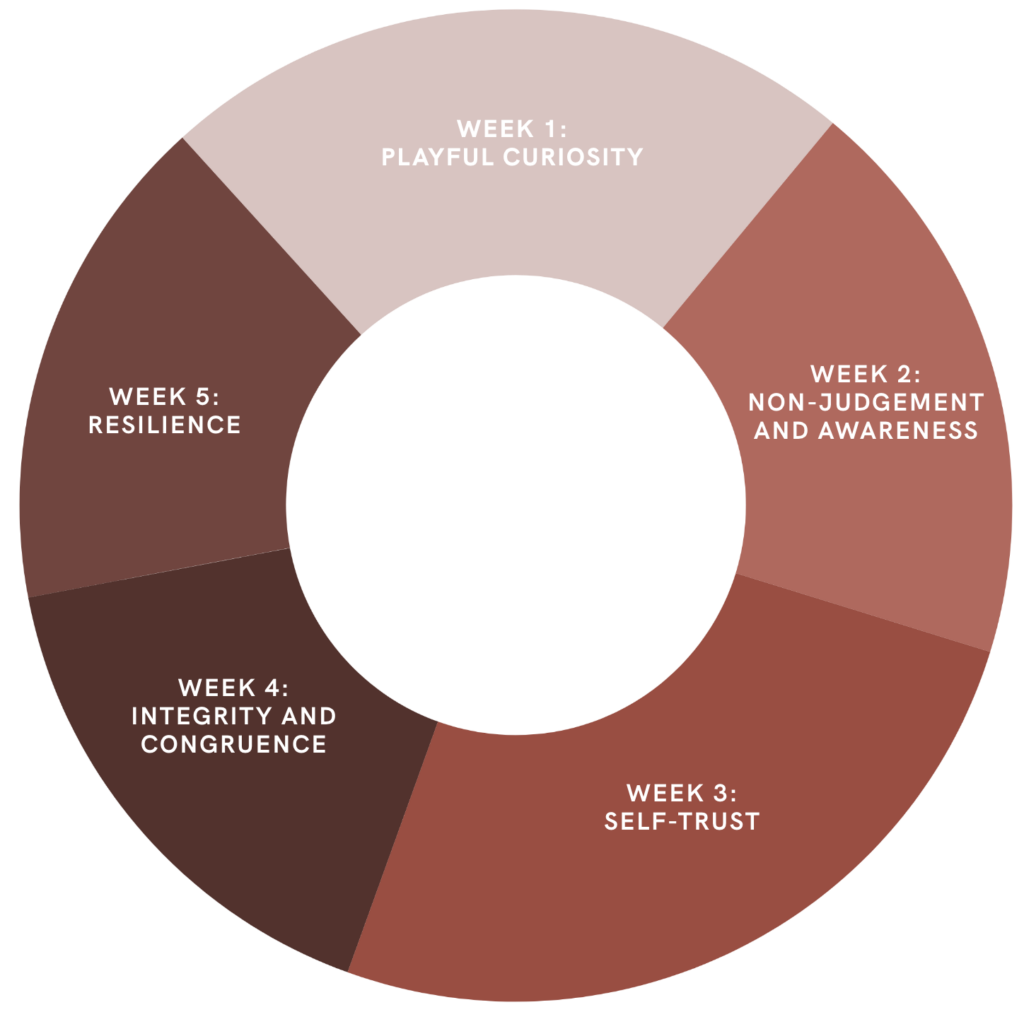 Throughout your Freedom Journey,
you and I will move from a place of: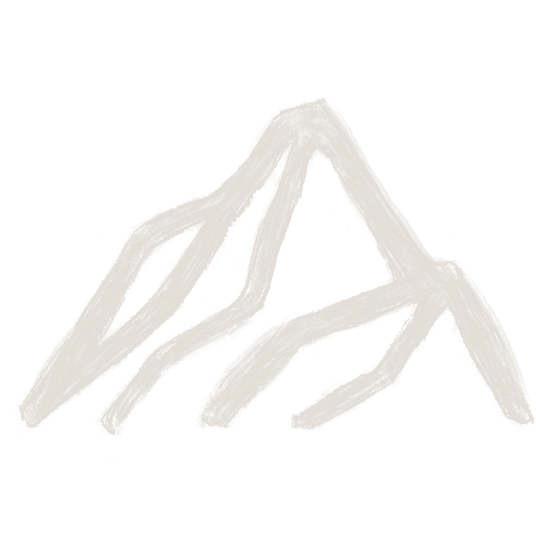 Integrity
We will hold space for where you're at, AND honor the shifts you'd like to see and feel within yourself.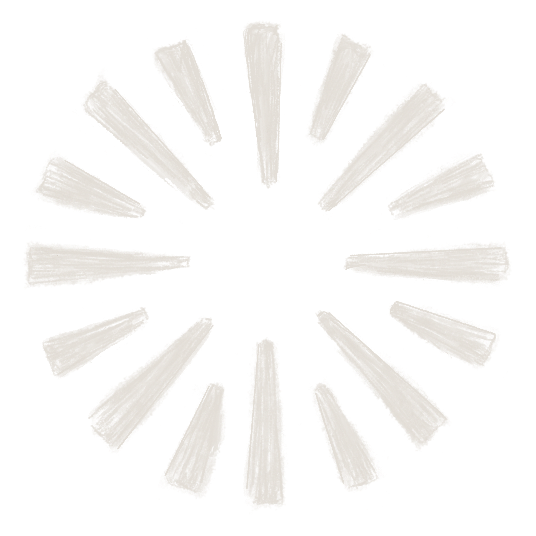 Curiosity
We will acknowledge the narratives you've been told and tell yourself, AND recognize that you are not bound to these narratives.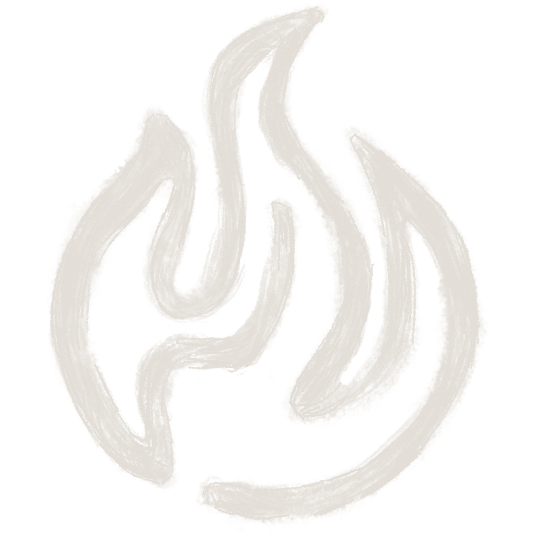 Empowerment
You will be reminded that you have the ability to take ownership of the power you have within yourself, AND remind others of the power they hold within themselves, too.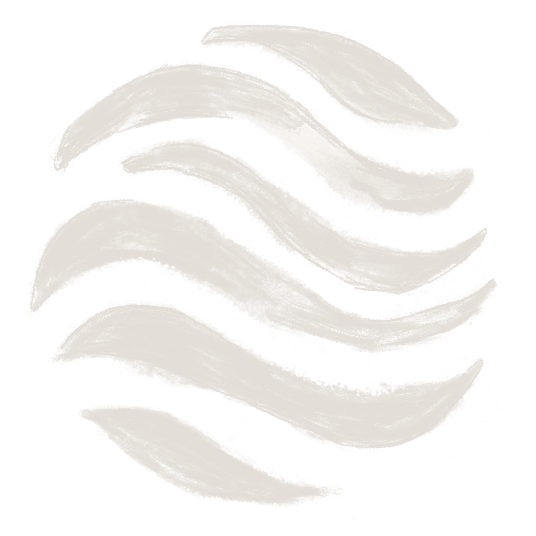 Ease
You will be reminded that healing and self-reclamation is deep, personal work, AND it can be easy.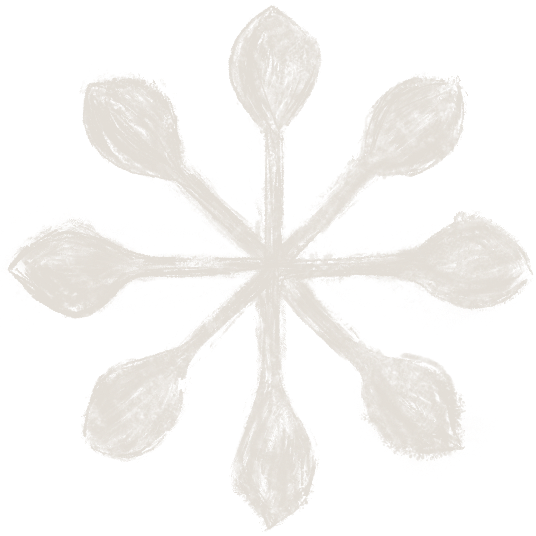 Community
I will be a mirror for you, AND a mentor, as I guide you through your Freedom Journey.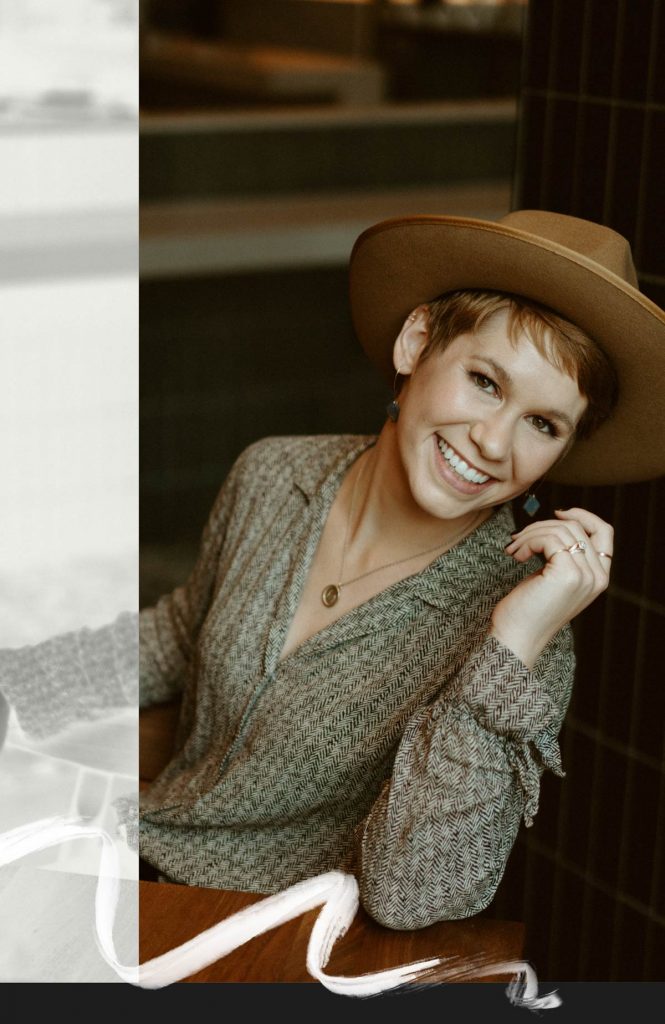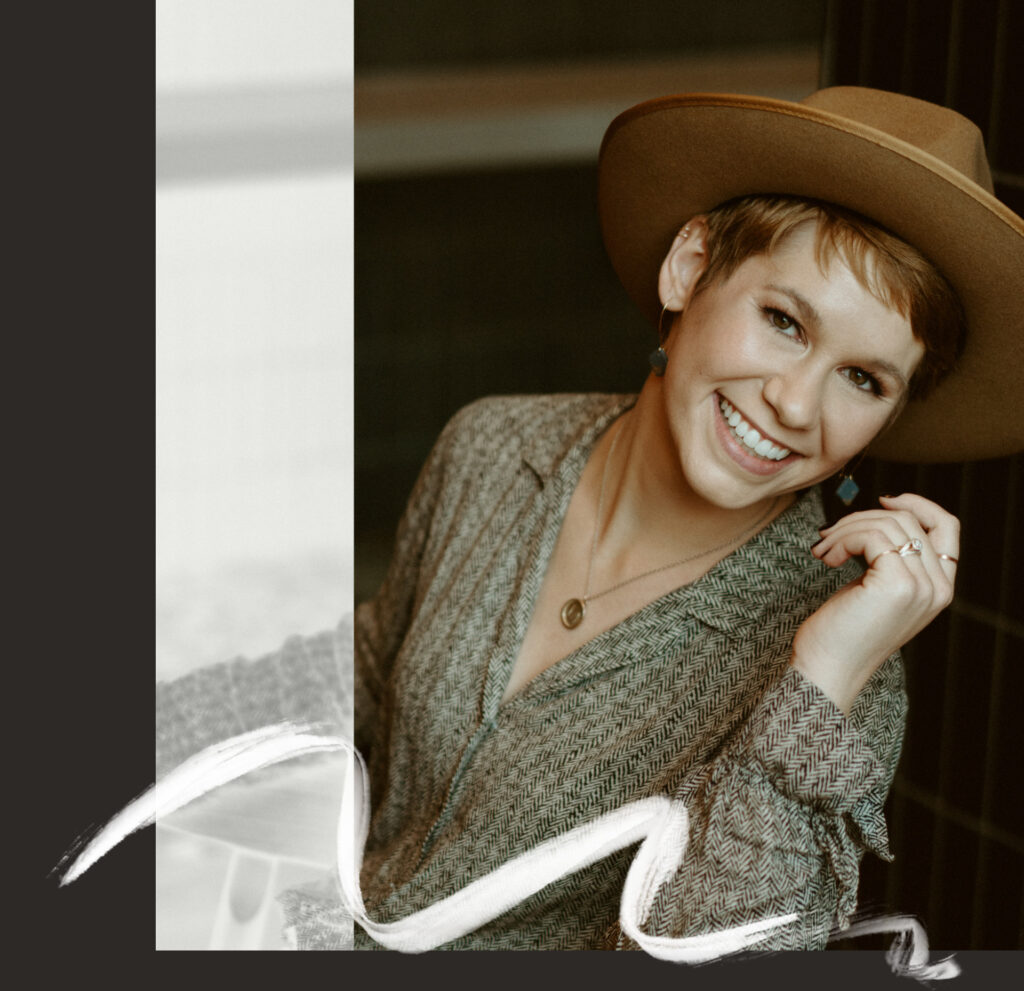 Hello, passionate humans. My name is Megan, an Internationally Certified Life Coach for freethinkers ready to embody the freedom they crave.
It wasn't until I began working with a coach myself, that I had ever experienced the type and level of support that I needed to rise as my most free and integrated self.
I believe in this work. I will always be growing in this work. And I am so passionate about supporting you as you break through the boxes culture has created for you so that you can live your freedom now.
During our time together, I will serve as a mirror and mentor on your journey, so you can live, lead, and achieve creating a ripple effect in your community, your city, and together, our planet.
It is my deepest intention to support passionate humans like you to embody your wholeness and live into the power of choice that is innately yours. The world needs your empowered leadership and I truly believe SO much goodness is waiting just around the corner.
Megan's Background & Training
Background & Training
Featured in and at:
Background & Training
EcoPsychology Certification
Pacifica Graduate Institute
---
International Life Coach Certification
Beautiful You Coaching Academy
---
Neuro-Linguistic PrograMming
Hayley Carr BYOC
---
Reiki Level I
Third Eye Energy
---
Founder, Brand Strategist, Coach
This Is Clout & Grit Design Co.
---
B.A. Graphic Design
Trinity International University
Featured in and at:
My philosophy as a coach:
I trust you.
I coach from a place of deep trust and the belief that each of us is at our core, whole. I believe that there is much injustice and harm in the world due to Dominant Dogma, unhealthy patterns, and unhealed trauma and my goal as a coach and human is to play a part in collective healing by guiding folks back to themselves. In supporting my fellow visionaries in reclaiming their soul selves so we can drop the act and live from a place of sovereignty and whole hearted humanity. We are constantly co-creating with the world around us, and this Freedom Journey is taking ownership of the co-creation.
It's no longer letting the world happen to us.
It is my deepest intention to support passionate humans like you as you rediscover your sovereignty and reclaim your humanity. You are worthy of all the big-ness you have inside and SO much goodness is waiting just around the corner.
Together, we are going to pave a new way forward so you can THRIVE as the incredible human you are meant to be.
Start Your Freedom Journey Now!
Here's how you will specifically be supported through this program —
Value estimates are based on my hourly rate and experience, team expenses and their experience, speaker fees and their experience, and platform subscriptions and overhead.
Five
60 Minute
Pre-recorded Video Trainings
–
Each video training focuses on one of the 5 Practices of Freedom teaching you: What it is, why it's part of the process, and how to apply it to your Freedom Journey. Transcripts and audio tracks of each video are provided for various learning styles.
Five 20+ Page PDF Guides
–
Each module contains a corresponding Printable PDF Guide where you can follow along and integrate your learning. This is where much of the deep work happens as you evaluate the Dominant Dogma in your life, hand back what is unsupportive, and establish new foundations for your life moving forward.
Five Live Q&A Sessions
–
Alongside access to me via our Private Community on the app Signal, you can also bring your questions to the Live Q&A Sessions hosted on Zoom.
Session Dates & Times:
Next Enrollment Dates TBD
A Private Community

hosted on the app Signal

–
Reach out for support, get feedback, ask questions, whatever YOU need to take your experience and learnings deeper. The live portion of this program covers a lot of content in a short period of time. This Community Channel will remain live so even after our live sessions have concluded you can get the support you need on the timeline that is most supportive for you.
Lifetime access to all program content

 and any future updates!

–
As long as my site is live you will have access to all program content and any updates as the years go on. In the case of closing my site (which I'm NOT planning on doing anytime soon!), you will be notified and given a window of at least 7 days to download all desired content.

BONUSES!
–
Throughout the program I have included bonus meditations, interviews with industry experts, book recommendations, a playlist for each module, and more!
Your investment: $11,500+
or 6x Monthly Payments Of $170 USD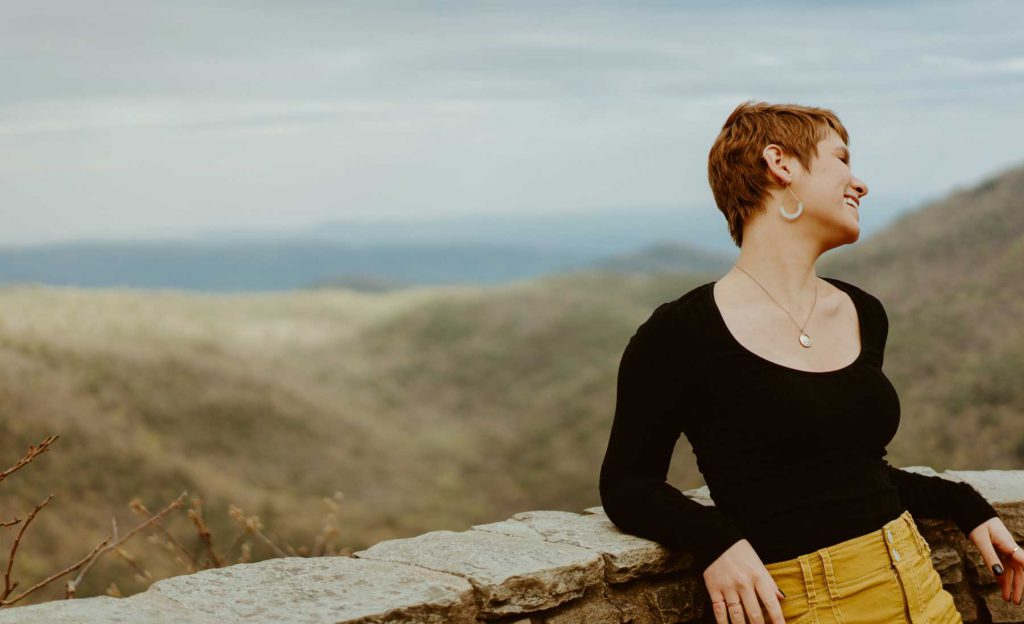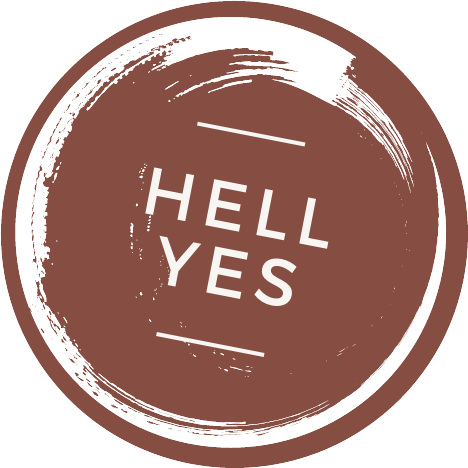 Yup, this is exactly what it sounds like! These days, I have a no refund policy because I love folks who are all in (we're talking a Hell Yes or a Hell No). 
With this in mind, I have done my very best to outline everything included within this program and have the full Terms & Conditions here so you can make an empowered and well-informed choice. 
If you're still on the fence, that's ok! Book a FREE call with me if you want to explore deeper and ask any questions you may have. Or wait for next time and see if it feels right then.
I trust you to make the best, soul-aligned decision for you (P.S. Making empowered and consensual decisions is actually part of living your freedom now, so congrats! You're already on your way!). 
I hope to see you inside!
Program Investment
My goal is to make How To Live Free accessible to folks of all life. For this reason, I'm happy to offer payment plans for this program. If you are ALL IN but need an alternate payment plan, please email support@megscolleen.com and we are happy to work with you.
Next enrollment TBD.
Six Monthly Payments Of:
$170 USD