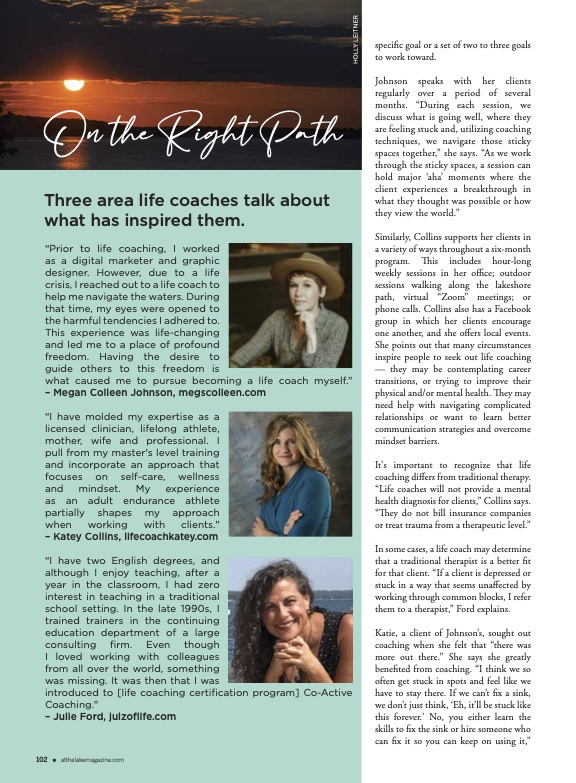 My darling friends,
I am dropping by today to share a very exciting piece of content with you! I am honored to have been featured in a story about life coaching in the At The Lake Magazine, a local publication in my lovely home of Lake Geneva, Wisconsin.

I was interviewed alongside Julie Ford and Katey Collins, and we gave a little insight into the all-encompassing term of "life-coaching," how it differs from traditional therapies, and how we can use coaching tools and talk modalities to thrive. I feel so grateful to be among such amazing company in this piece!

If you'd like to read it, you can click this link and scroll to pages 100-103. I'll leave you with a little quote from the article to get you started:

"Life coaching can profoundly impact one's mental health, physical health and relationships. It's about giving yourself permission to be the human you desire to be in the world, and helping you get there."
If you're feeling inspired by this article and want to learn more about the work I do to help people on their own healing and reclamation journeys, let's dive in! I offer a number of services, but these days I am specifically connecting with folks through 1:1 Voxer conversations for just $499, booking now through Oct. 31! This is an awesome space to take things deeper if we've worked together before, test the waters if coaching is brand new to you, and ultimately, step into this new season with unshakeable self-assurance.
Thank you again to At The Lake Magazine for the special feature! I am hopeful we can all learn, grow and expand in all the ways we deserve through the art and practice of life coaching. Grateful for your support now and always.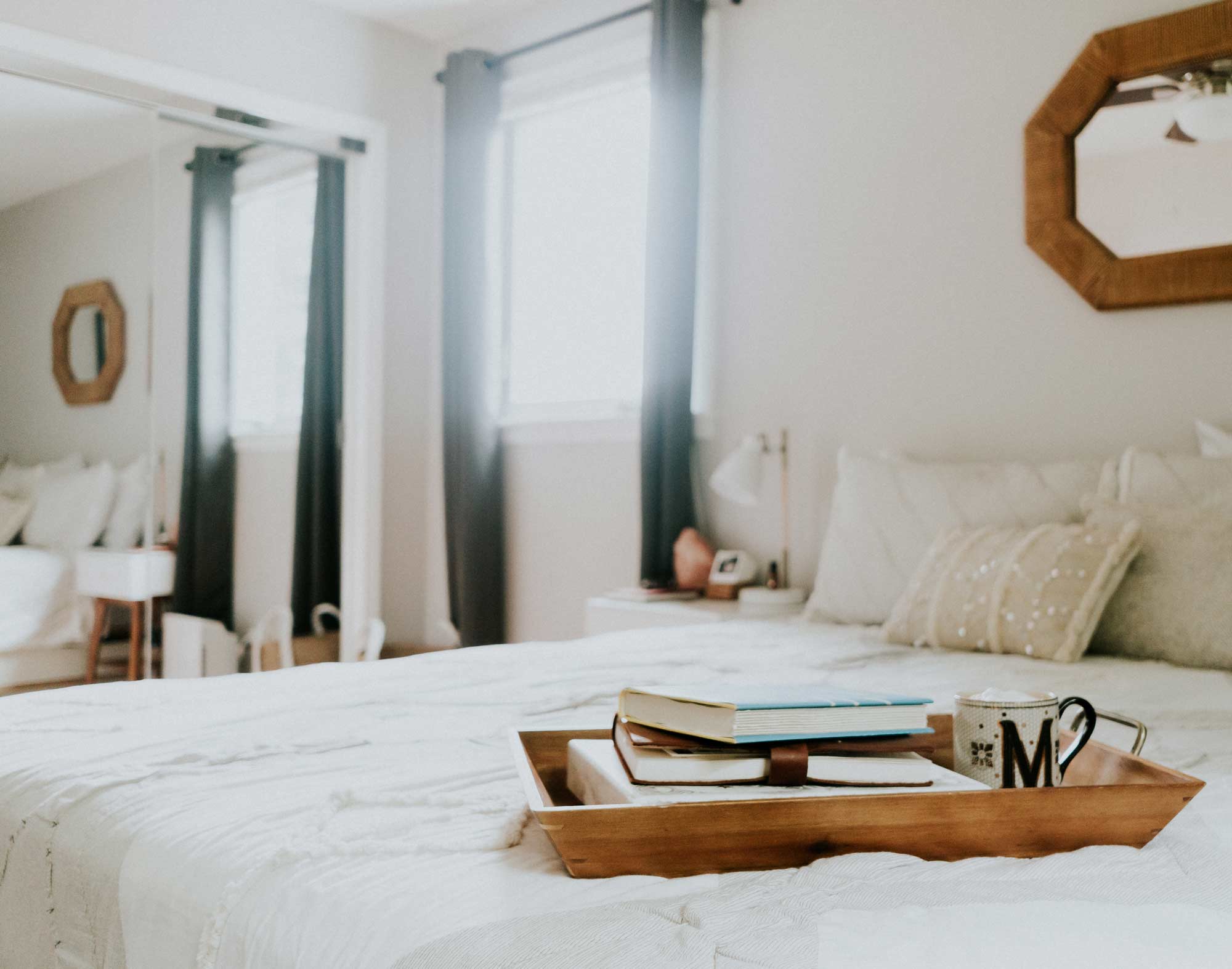 Subscribe To Our Newsletter
Join our mailing list to receive the latest news and updates from our team.